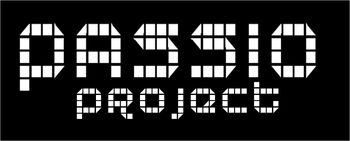 Passio Project was a video made in 2008 by Johann Moreau. It featured Martin Karmann, Logan Rivallain, Christophe Luez, Guillaume Juliot, Benjamin Siloret, Benoit Caillabet, Kevin Taffoureau, Imad Slimani, Benjamin Friant, Nicolas Caplanne and Johann Moreau himself.
Supporters of the production included Mone Productions, Heatsink Company, K-124, FrenchID and TDM³.
It was 17 minutes and 29 seconds long.
Much (if not all) of the project was filmed following the debut of FrenchID, and product such as FrenchID's 'The Muffin', WEE Bars, Original Micro X-treme '3-spoke' Metalcores and the JDBug Pro Street Scooter (Black) can be seen ridden. Also seen are some of FrenchID's prototype parts, such as one-piece bars.
The project was filmed on a single camera using MiniDV Tapes. Much of the filming was done in Paris, and spots include Bercy, Marie d'Ivry and the Palais de Tokyo Art Gallery. The video's Aspect ratio was 4:3.
The video was accessible in 2008 via online stream from TrotiTube. In February 2013 it was uploaded to YouTube.
Soundtrack
Edit
'Smashin' The Time' (A. Dassler et J. Kodja) - Heatsink Company (Human Entertainment)
'Only U' - UHC (Pie de Pollution 2002, No Fridge)
'Can You Do It' - The Countours (Do You Love Me 1962, Motown Label)
'Frustrating Sound' - Radio Moscow (Radio Moscow 2007, Alive Records)
'Hey Hey Hon' - French Kiss (French Kiss 2007, Mother Buzz)
Ad blocker interference detected!
Wikia is a free-to-use site that makes money from advertising. We have a modified experience for viewers using ad blockers

Wikia is not accessible if you've made further modifications. Remove the custom ad blocker rule(s) and the page will load as expected.