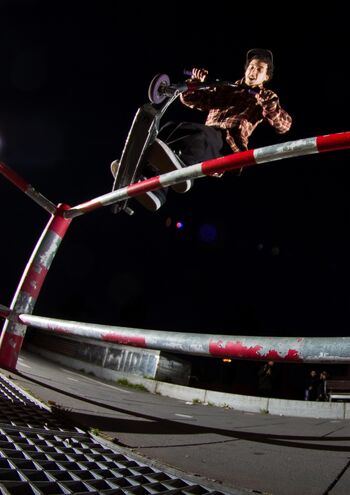 Lambert Judith (Born February 4, 1995) is a professional scooter rider based in Taverny, Paris, France. He is known for his riding-based role in Tilt. His nickname, 'Lard', literally translates to 'Pig' and is a position french slang term.
During the Dissidence Street Jam v3, Judith was offered a place on Team Razor Europe by Team Manager Ali Kermani. He immediately declined.
Interviews
Edit
Ad blocker interference detected!
Wikia is a free-to-use site that makes money from advertising. We have a modified experience for viewers using ad blockers

Wikia is not accessible if you've made further modifications. Remove the custom ad blocker rule(s) and the page will load as expected.