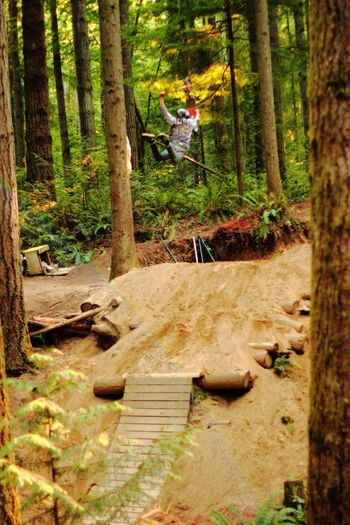 Cary Mosbrucker (born April 24, 1989) is a professional scooter rider based in Seattle, Washington, United States.
Mosbrucker lives in a trailer park situated in Seattle, Washington (spending a lot of time without internet access). He attended Woodinville High School and graduated in 2008.
Competition
Edit
Cary has had experience competing in several nations including the United States, Australia and the United Kingdom.
Mosbrucker attended the first ever San Diego Scooter Competition in December, 2007 and won 1st place, joining KC Corning (2nd) and Anthony Bustos (3rd) on the podium.
In June 2010, Cary Mosbrucker attended NASS Festival in Bath, UK to compete in the final stage of the UK's Razor Global Domination Tour. He performed his first run with absolutely no preparation on the course prior. His consistent run landed him a place in the qualifiers and after exiting the course he immediately vomited. During this event he won the Best Trick contest by performing a channel gap to boardslide and winning himself £500.
Interviews
Edit